Twist Drills
Dear Customers, we can accroding to your requirements to offer you different types of twist drills. If you need customized twist drills, welcome to contact us freely!
GERMAN STANDARD
H.S.S. Straight Shank Twist Drills, DIN338
Cylindric short, right-hand cutting

High security against fracture, high precision of concentric running

Well suitable for all normal drilling work

Split-Point angle 118° or 135°
Split point angle 135°

Up to 40% faster drilling rate than comparable drill bits with 118° drill bit tip without split point. Pilot drilling without pre-punching.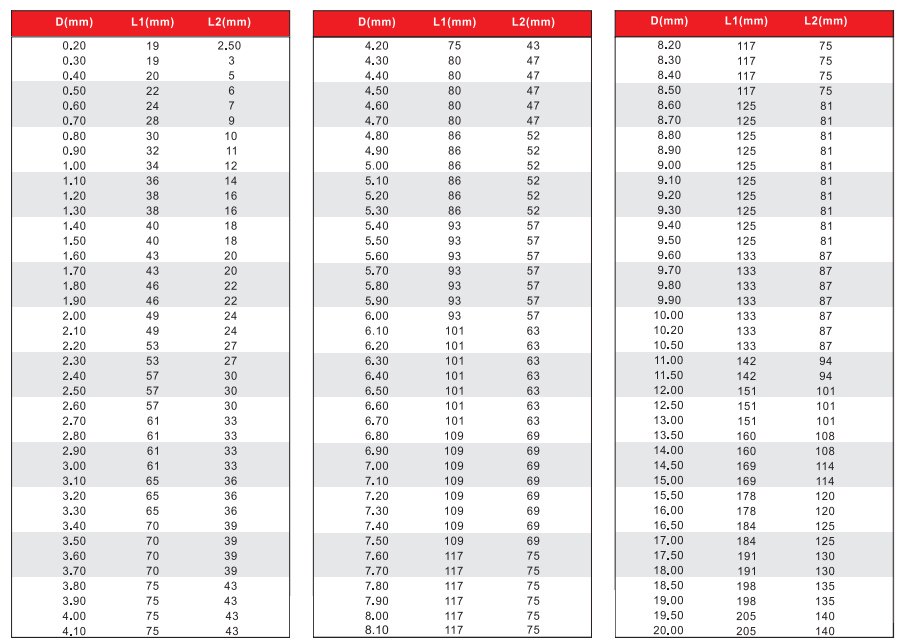 Size Comparison Table for Straight Shank Twist Drill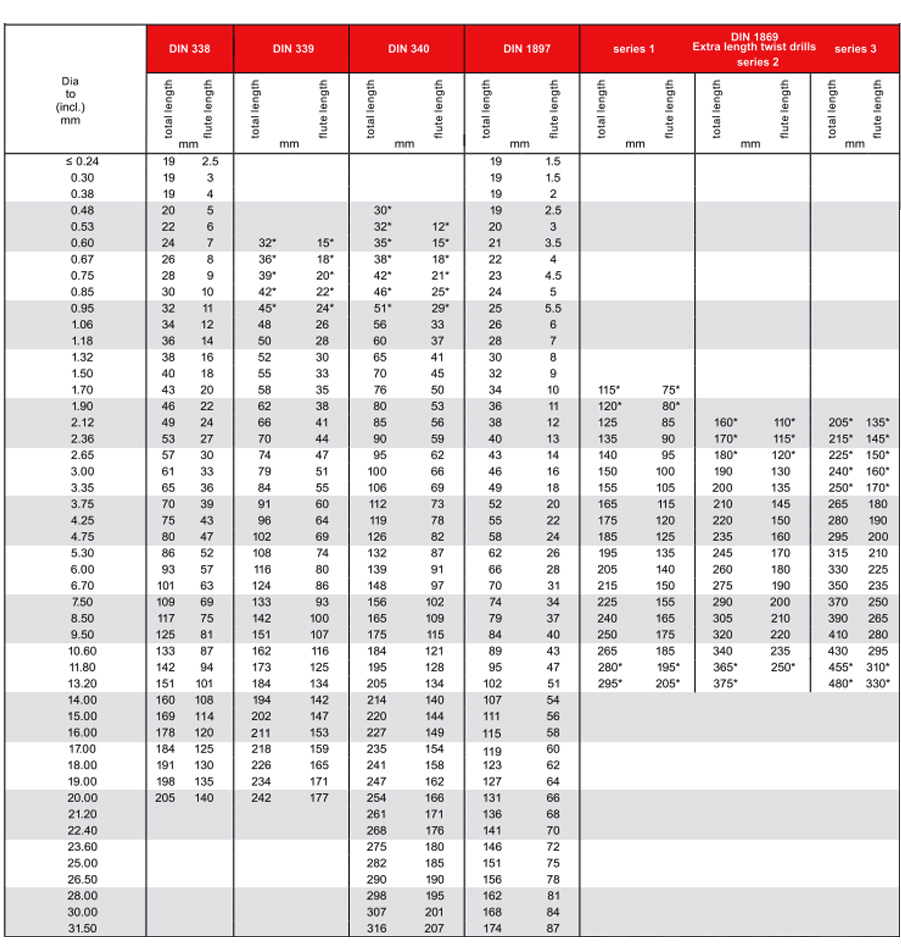 AMERICAN STANDARD
H.S.S. Straight Shank Twist Drills, Jobber Length, ASME B.94.11M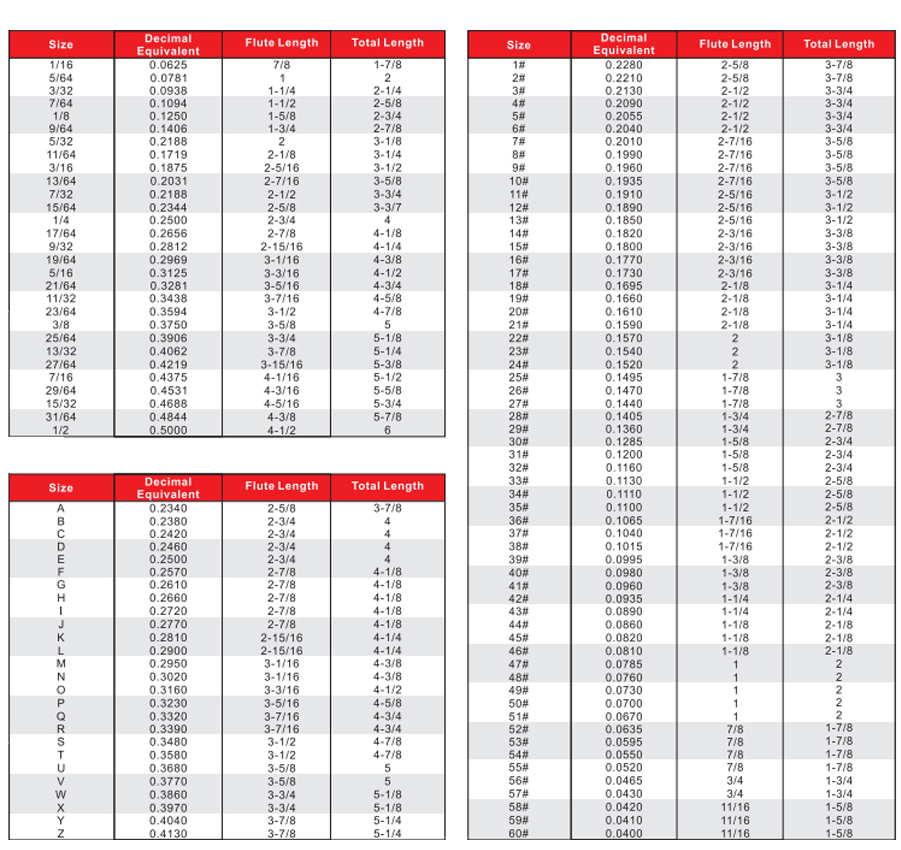 Finish Types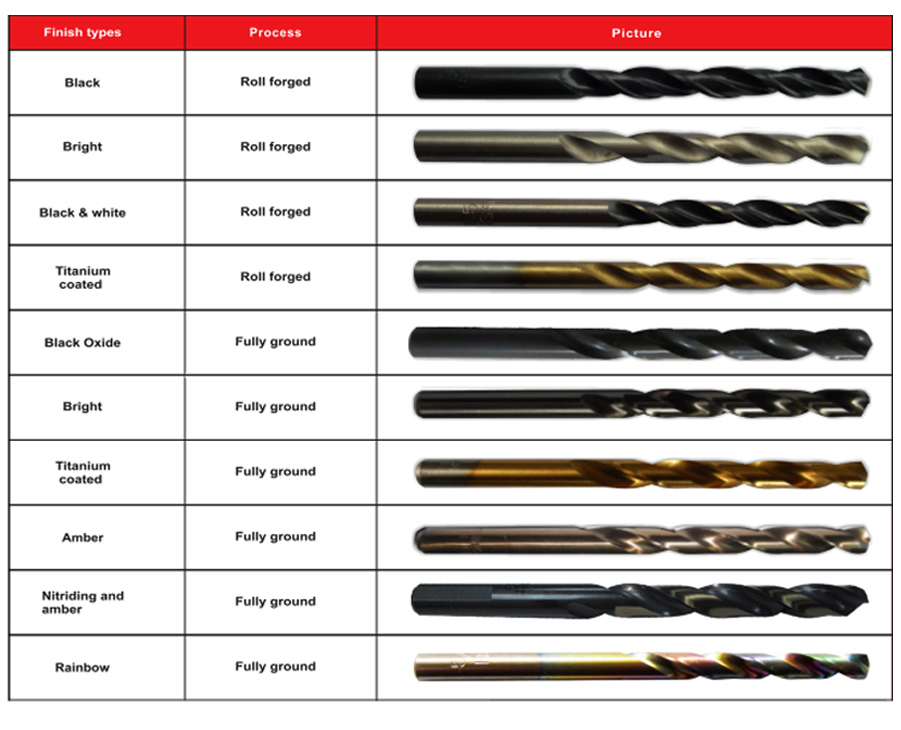 H.S.S. Twist Drills, Left Hand Cutting

Multi-Blade Tweist Drills

Package for Single Size