Dear Customers, we can accroding to your requirements to offer you different type combined machine tap drills. If you need customized conical drills, welcome to contact us freely!
Combined Machine Tap Drills

The combined machine tap is suitable for sheet metal working with right/left handed rotation cordless drilling machines.


The Tool incorporates a twist drill bafore the thread-tapping part.

The machine tap consists of heavy-duty H.S.S.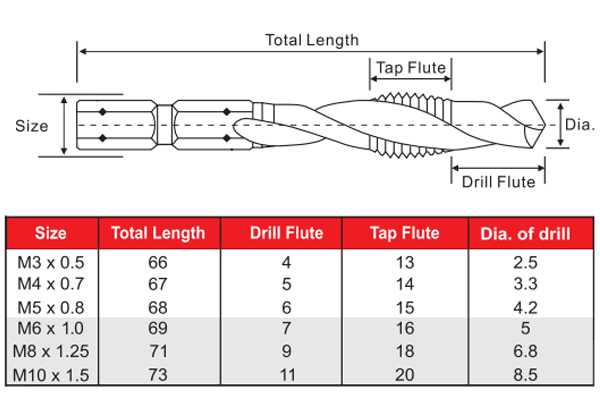 ANSI STANDARD